The Inaugural Class - Halfway Through Our Journey
And the Enthroned One said, "Behold, I am making all things new!" – Revelation 21:5
In early February, members of the Yellowstone Conference's first
Nu Places for Nu Faces
class gathered at Chico Hot Springs to retreat and complete two classroom sessions. Since that was the half way point of the program, it seemed a good time to survey where we had been and to look forward to where we hoped to go.
During our earliest meetings, we learned about the history of the Methodist movement and surveyed scripture about living the Christian life; we role-played, drew, described, and discussed different aspects of reaching out as Christians, and prayerfully grappled with how and where we might be called to serve. Slowly, we began to glimpse ways we might reach the unreached and served the unserved.
Eventually, each of us began to formulate ideas for new faith communities. Sometimes these were as familiar as small Bible study, musical, or youth groups, but sometimes we imagined outreach missions in new areas and with new groups: How might we create a community of folks playing ultimate disc (Frisbee)? How do we reach out to youth who spend more time online than in church? How can we serve the homeless, or single parents, or migrant workers? At our November meeting, after discussing just how "different" new places may or may not seem and the urgent need for us to move Christian life "outside the box" and after an amazing experience learning new, powerful ways to tell our own stories, we shared our plans and designs to move towards realizing our visions of new faith communities.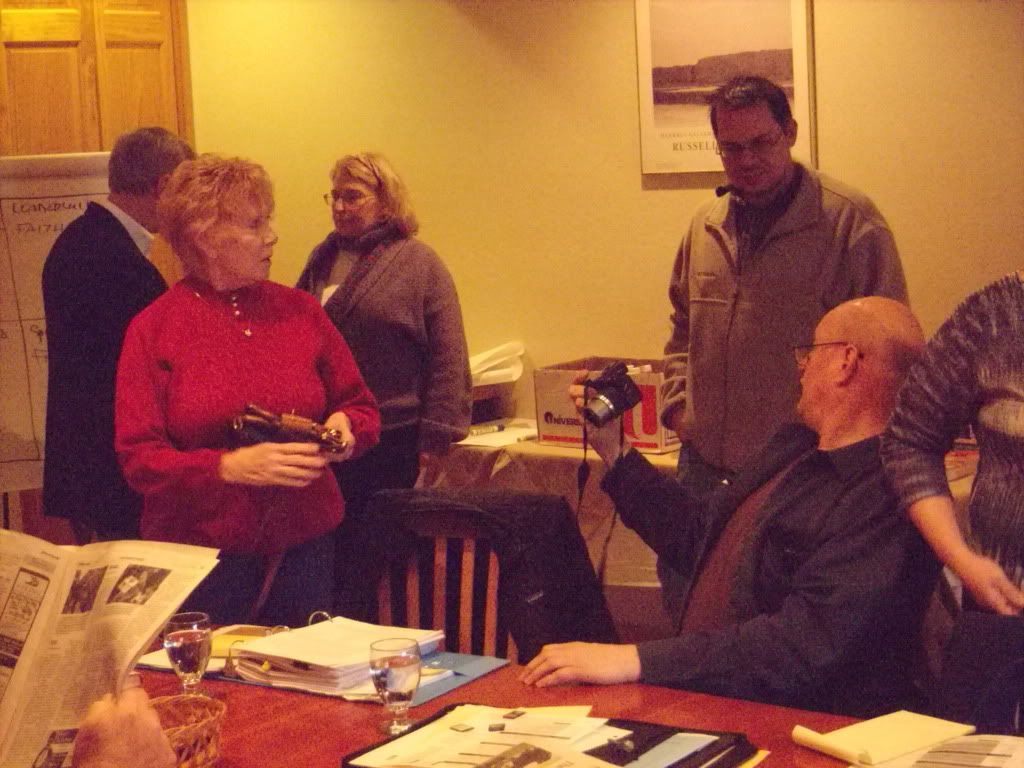 Adaptation and flexibility was needful throughout our journey, and our meeting in February found many of us struggling to balance our visions, reality, and the urging of the Holy Spirit. Indeed, for most of us, this journey has been difficult, and an invaluable support has come through small spiritual groups we have formed. Monthly conference calls have given us opportunities to share our joys and concerns, and to make prayer requests of one another.
Halfway through out journey together, it is clear that the program will be a benefit to the conference. At the least, it has provided for a common conversation among lay people and ministers from across the conference about our church's health. However, we have much hope that our early successes will continue to multiply. In the former case, our conference will be more closely drawn together; in the latter, we will see new ministries flourishing into the future, ever-adding to the Body of Christ.